Priveon Privacy Statement
Our Commitment to Privacy
Your privacy is very important to us. To better protect your privacy we provide this notice explaining our online information practices and the choices you can make about the way your information is collected and used. To make this notice easy to find, we make it available on our homepage and at every point where personally identifiable information may be requested.
The Way We Use Information
This web site collects data through various forms that allows users to request information about Priveon and its products and services. For this purpose, Priveon requests and collects customer's contact information, consisting of name, company, phone number, e-mail address, and physical address. In order accomplish the billing function, when an order is made for products or services, we may request credit card numbers. The form also allows a customer or user to provide additional information, as he or she may desire to provide. Information collected is used for the purpose of responding to the request of the customer or user. Contact information may also be used to provide the customer or user with additional information for Priveon's product and service offerings.
This web site also provides a capability for users to submit their resumes to Priveon via e-mail. Any resume so received by Priveon will be held in confidence and used only for the purpose of considering the submitting party for employment or such other purpose as requested by the submitting party. Such information is not shared with third parties (other than contractors retained by Priveon to assist in its hiring process) unless specifically requested or authorized by the submitting party.
Priveon may use customer IP addresses to help diagnose problems with its server, to administer the web site, to analyze trends, to track customer movement and use, and to gather broad demographic information. Priveon may conduct studies of its user base and usage for marketing and planning purposes.
Priveon may also use the information it collects from its customers to optimize its web site so that it is more beneficial to users.
Use of the site does not require registration.
Exceptions
Except as described above, Priveon will not otherwise use or disclose any of customer's personal information, except to the extent reasonably necessary to: (i) correct technical problems and malfunctions in how Priveon provides its service to customer's and to technically process customer's information; (ii) protect the security and integrity of the web site and Priveon's service, including without limitation, to enforce Priveon's Terms and Conditions with customer; (iii) protect Priveon's rights and property and the rights and property of others; (iv) take precautions against liability; (v) respond to claims that customer's information violates the rights and interests of third parties; (vi) the extent required by law or to respond to judicial process or both; and (vii) the extent permitted under other provisions of law, to provide personal information to law enforcement agencies or for an investigation on a matter related to public safety.
Customer understands and agrees that technical processing of customer's information is and may be required (a) to send and receive messages regarding customer's use of the web site; (b) to conform to the technical requirements of connecting networks; (c) to conform to the limitations of Priveon's service; or (d) to conform to other, similar technical requirements.
Our Commitment to Data Security
Priveon is committed to data security. In an effort to prevent unauthorized access, maintain data accuracy, and ensure the correct use of information, we have put in place appropriate physical, electronic, and managerial procedures to safeguard and secure the information we collect online. While this Privacy Statement expresses Priveon's standards for maintenance of private data, there may be factors beyond Priveon's control that could result in disclosure of data.
Notification of Changes
If Priveon decides to change its privacy statement, Priveon will post notice of those changes on its web site's home page so the customer or user is always aware of what information Priveon collects, uses and discloses. Please regularly check the web site for information about revision to this privacy statement. In the event Priveon changes its privacy statement, such changes will affect all of the information Priveon has previously collected from customers, as well as the information Priveon collects after any such change.
Links to other web sites
Priveon is not responsible for the privacy policies and practices of any linked website. We encourage you to read the privacy statement of any web site you may visit.
Contact Us
In the event of any question relating to the Web site, please contact us.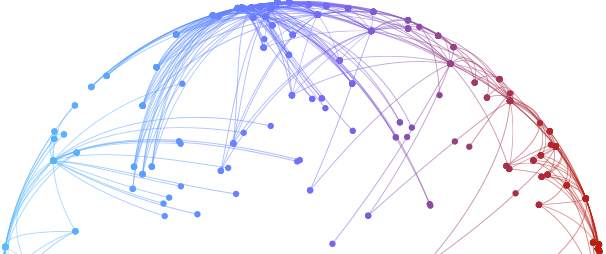 Would You Like to Know More?
Send us your info to schedule a call with a Priveon Consultant
Securing Your Success - Expert Security Technology Solutions
Copyright © 2023 Priveon, Inc. All Rights Reserved