Securing Your Success
Expert Security Technology Solutions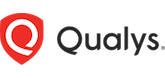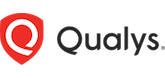 Priveon provides Network Security Solutions and Expert Training by combining the best engineering talent, innovative solutions, and leading hardware and software vendors to produce results that make our customers successful. Ensure your success by engaging directly with Priveon on your company's advanced security projects, or through the many partnerships who leverage Priveon's proven and trusted services and training delivery practices.
Our Commitment
Our Commitment to our customers is to provide proven best practices and highly experienced engineers with every engagement. Our success is defined by your success.
Our Philosophy
Our Philosophy is to include knowledge transfer with every services engagement – enabling & empowering our customers and ensuring project success.
Priveon's experts have become Masters in their Craft. We share this experience directly with our customers through project engagements, training content creation and delivery, online communication, research and publications.
Priveon Engineers are Experts in Cisco Advanced Security Products and Solutions
Let our experienced consultants and engineers provide proven design and delivery services to ensure project success. Priveon also partners with Cisco and their extensive partner community to deliver expert services and training to their customers. This includes Proof-of-Value delivery, implementation/integration services, post-sales support contracts, API and 3rd party integrations, as well as a number of other enablement services.
Visibility & Enforcement
Identity Services Engine (ISE)
Stealthwatch
Software Defined Access (SDA)
Advanced Threat
AMP For EndPoints
Threat Grid
Cloud, Web & Email Security
Umbrella DNS Security
Cloudlock
Web Security (WSA)
Email Security (ESA)

Priveon Solution Highlight
Cisco Identity Services Engine (ISE)
READ MORE
Cisco Identity Services Engine (ISE) provides much more than Network Access Control.
Our Subject Matter Experts (SMEs) have successfully deployed and integrated ISE for use cases across wired, wireless and VPN access, including:
Guest Lifecyle Management
BYOD
Wired and Wireless 802.1X
Profiling
Posture and Compliance
Device Administration
MDM integration
Solution integration with pxGrid
Cisco ACS migrations
Our ISE experts are trained across Security, Access, Route/Switch and Data Center technologies to ensure successful integration.
Priveon customized ISE services:
Design and Deployment

Implementation services from High Level Design to knowledge transfer and documentation

Consulting Services

Review existing installations and provide advice and guidance
Provide recommendations to improve network security, optimize operations and maximize the value of your ISE investment

Upgrades and Migrations

NAC and ACS to ISE
ISE software and hardware upgrades

Heath Checks

Fixed and customized assessments
Health status analysis and best practice adherence

Training
Did You Know?
Priveon is a Non-Competitive Partner-first organization.
Our unique "services-first" business model allows us to partner with manufacturers and their Partner communities rather than directly compete. Partner with us to take your team to the next level with Priveon expert services and training delivery.
Direct to Customer
Priveon supports its direct customer base with a proven solution delivery practice and expert consulting engagements. Let our experienced consultants and engineers provide proven delivery services to ensure project success. We include operational knowledge transfer with every engagement to strengthen your team's knowledge base.  As your Trusted Advisor, your success means our success.
Partners & Resellers
Partner with Priveon to enhance your company's services delivery team. Whether it's overflow projects where you need additional resources to meet customer deadlines, or it's a  technology/solution skill-set we can add to you delivery team, Priveon can assist and partner with you to ensure customer success.
Pre-project scoping
Product Specifications and Bill of Materials (BoM) Creation
Project/Solution Delivery and Consulting Services
Training and Knowledge Transfer
Product Manufacturers
Priveon has strategic partnerships with the solution vendors and product manufactures we support. Our consultants engage directly with the product business units and Field/Partner enablement teams.
Formal Training – Content and Lab creation
Training Delivery – Onsite or Remote
Partner Development
Service Delivery – Let us augment your existing service delivery team
Field product/solution Feedback – Product Enhancements
| Title | Address | Description |
| --- | --- | --- |
| | Mexico | |
| | United States | |
| | Ecuador | |
| | Seoul, South Korea | |
| | Thailand | |
| | Sydney NSW, Australia | |
| | Melbourne VIC, Australia | |
| | Denmark | |
| | Austria | |
| | Saudi Arabia | |
| | Spain | |
| | Berlin, Germany | |
| | Helsinki, Finland | |
| | Prague, Czechia | |
| | London, UK | |
| | Toronto, ON, Canada | |
| | Vancouver, BC, Canada | |
| | Montreal, QC, Canada | |
| | Amsterdam, Netherlands | |
| | Frankfurt, Germany | |
| | Paris, France | |
| | Jakarta, Indonesia | |
| | Singapore | |
| | Dubai - United Arab Emirates | |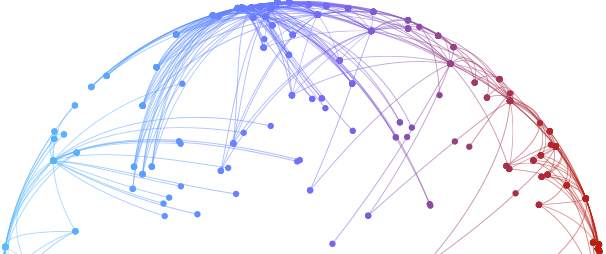 Would You Like to Know More?
Send us your info to schedule a call with a Priveon Consultant
Securing Your Success - Expert Security Technology Solutions
Copyright © 2023 Priveon, Inc. All Rights Reserved