Priveon Training Services
Partnering with Priveon to outsource or augment your product/solution training and implementation services needs ensures your customers, integration partners, and employees will receive the highest quality product available. Whether your organization is well established in the industry, or just starting up, it is critical you develop and deliver the best possible training and services available.
Priveon offers a full suite of Training Services that includes content creation all the way through instructional delivery. Content is created and delivered by seasoned subject matter experts who split their time in both the classroom and customer deployments.
Engaging Priveon ensures your audience will have an unparalleled experience due to the content and delivery having a real-world foundation delivered by real-world experts.
Priveon Training utilizes experiential learning (learn by doing) in every class.
There is a heavy emphasis on foundational and challenging labs that will push learners past simple regurgitation of slideware into actual hands-on implementation, break/fix, and expert analysis.
We can assist with your training program needs whether it targets any or all of the following groups:
Partner Pre- and Post-Sales Resources
Customer End Users
Internal Employees
A well-constructed course (and training program) can:
Speed up the product sales cycle by putting the product in customer hands within a controlled environment
Speed and grow product adoption within the customer which leads to referenceable customer success stories
Increase your sales pipeline by creating confident partners and customers who really understand your solution
Increase the efficiency of your sales teams by creating knowledgeable and experienced partners you can trust
Lower your support overhead by ensuring configuration and general product usage tickets are diminished
Awesome course, great instructor, and the best material and LABs. I have used many other training organizations and this Priveon course is the best training that I have ever been involved with.
After getting actual hands on experience, I feel like I can better sell the product. I can repurpose your own Ops stories and guidance within my sales to help the customer see the value.
I would definitely recommend this course for anyone responsible for a deployment/install. The instructor provided a lot of real world knowledge about the product that other instructors don't have.
I have an install next week. Wow this helps. I was way off base and really wasn't as prepared as I thought for the install. I would have run into every road block you prepared us to avoid.
I would with-out a doubt recommend this course to others. It was very detailed and contained real-world information I can use today.
Best class I have every taken. Felt like it was designed for my role instead of me having to pull applicable parts from the wrong type of training (line pre-sales training).
Partner with Priveon for your organization's Training Creation and Delivery Needs
Are you a manufacturer with a need to outsource or augment your training creation and/or delivery services?
Don't fall into the typical growth curve training trap most organization run into while they grow their sales.
Many manufacturers, as demand for their products grow, attempt to use existing employee resources such as sales engineering or services delivery staff to fulfill customer training requests. Often, they continue to attempt to create and deliver make-shift training or use side-by-side mentoring type engagements until they realize:
They are struggling to cover the employees existing workload with this new demand (which may be sales and pipeline development related)
Their solution to the problem is inconsistently delivered and applied with mixed results.
Their content becomes fragmented and there is varying levels of updates and maintenance performed, if any at all.
Their current solution will not scale over time. It is a temporary solution at best.
Priveon partners with IT Networking and Security Manufacturers to build, develop, and deliver training programs to their internal employees, channel partners, and end customers. Additionally, in many cases, Priveon is often engaged to adapt portions of this same training content into sales roadshows that allow your local and regional sales teams to get your product in front of groups of potential customers in a consistent format.
Proven Methodology
Outsourced Training Program
In many cases, it may be desirable to have Priveon work with your internal product experts to exchange knowledge that allows us to build, maintain, and deliver the training content such that your organizational investment is minimized. You get to keep your employees focused on sales, product creation, and customer retention, while Priveon ensures your customers, partners, and even new employees, are well trained. A well-trained customer ensures your product is used effectively and efficiently which leads to referenceable customer success stories, happy customers, and a decline in post-sales support cases. Once your training program is outsourced, all you need to do is ensure you are attaching training services to each sale. Priveon will handle the rest, while your staff moves on to the next opportunity.
Training Content Creation
While you may not require complete outsourcing of a training services program, you and your customers can still benefit greatly by engaging our team of experts in order to ensure your training content is of the highest possible quality. Priveon developed training uses scenario-based real-world situations that will prepare students to architect, implement, support, and maintain the product/solution efficiently and effectively. No more boring lectures, just the knowledge you need and the hands-on experience to back it up.
Training Delivery Services
Our Training practice is led by a core team of highly technical and experienced service delivery professionals. Having every-day real-world implementation consulting experience allows our staff to bring years of best practices into the training room. These same individuals also contribute their up to date experiences to the content through regular maintenance cycles. This ensures each training delivery is fresh, up to date, and a very good use of every student's time. Students come out of Priveon classes ready to apply their new skills in the toughest environment of all – the real world.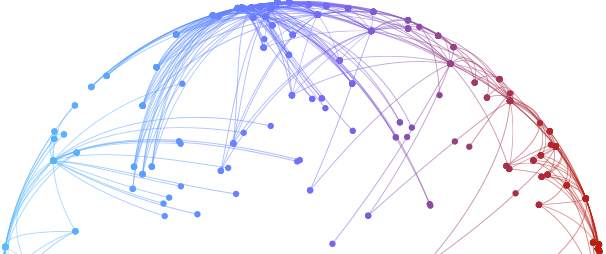 Would You Like to Know More?
Send us your info to schedule a call with a Priveon Consultant
Securing Your Success - Expert Security Technology Solutions
Copyright © 2023 Priveon, Inc. All Rights Reserved